GREG LASSIERRA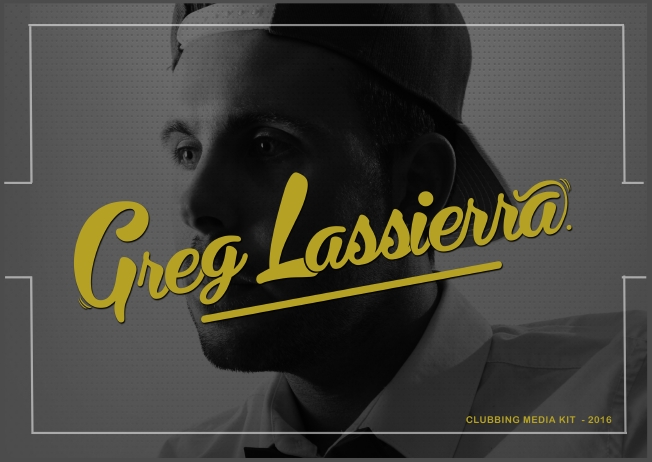 Biography
Présentation en Français :
Greg Lassierra est un deejay producteur international d'origine Française, qui fait ses preuves en France et à l'étranger. Deejay Officiel de la marque Cayler and Sons,  depuis 5 ans il parcourt la France entière et l'espagne avec sa tournée Urban Clubbing, savant mélange de sonorité urbaine et electro
Greg LASSIERRA s'est imposé également grâce à ses productions et ses remixes qui sont playlistés au quatre coin du globes et sur de nombreuses radio FM. Mais également sur les site de streaming ou il cumule plusieurs Millions de vues.
Remixeur officiel du dernier tube d'Era ISTREFI signé sur le plus gros label musical au monde ULTRA MUSIC, Greg lassierra est également remixeur pour de nombreux label, comme Crooklyn Clan, 9inchremix, AV8records ou encore le célèbre djcity.
GREG LASSIERRA est d'abord un dj open format à tendance urbaine, son expérience, sa culture musicale, son animation et ses nombreux remixes font que ses soirées sont et restent unique. Bienvenus dans son monde.
Plus d'infos….Voir son site Web….
English Version :
GREG LASSIERRA is without a doubt one of the best dj's of his generation. From France and only 28 years old, he mixes from Montpellier to New York, from Barcelona to Malte, and a lot of city in France.. He starts to be deejay at 21 years, now he is Obey and Cayler's & sons official deejay. 
 In 2011,  signs to the famous AV8 record label (one of the famous party record labels in New York), He produces his own music and remix, collaborate with the biggest artist in world, his remixs was play all around the world 
 GREG LASSIERRA  is first and formost a club dj , his uncanny sense of the dance floor gets the crowd going wild. Music lover and club Breaker you are welcome in my world.
More informations….See His Website…